Course Launch Blueprint (CLB)
Launch/Relaunch your 7-figure course from ideation to creation, marketing, and sales using my BPLP Framework.
15 Things You Should Know Before Launching An Online Course
I will show you 15 things you need to do first before you launch any course/program.
Sell Anything To Anyone With Words Bundle
Sell your offers and consistently show up with content, tell great customer and product stories, sales page copies for your products/services
Get clear on your brand, and turn your skills/expertise into a monetization channel, and be able to confidently sell yourself. What does GROWTH MEAN FOR YOUR BUSINESS? – The G.R.O.W. Challenge will push and provide you with a ROADMAP to achieve that.
DIY Sales Page Mini-Course
Write & build a high-converting sales page with the sales page template and sell your digital products on Automation using Selar & Groove Funnels.
Done With You and Done For You
Clutter To Clarity (1 Hr 30 Mins)
This is a 1 hour 30 minutes session where you can pick my brain on monetization, launches, and brand and offer clarity, we brainstorm and create an action plan, and provide you with an implementation guide.
Clutter To Clarity (40 Mins)
This is a 40 minutes session where you can pick my brain on monetization, launches, and brand and offer clarity, we brainstorm and create an action plan and provide you with an implementation guide.
Sales Funnel Revamp & Strategy With DCC
Work with me to revamp your sales funnel and process for your digital product launches or to create a tailored strategy for you and/or your team to implement.
5 Hours Power-Up Deep Dive
This is a 5 Hours deep dive where I work with you 1:1 to dig deep into the depth of your brand to create the foundational work you need to upscale, align with your teams, simplify your brand messaging and positioning strategy, and also nail your monetization strategy..
DFY Sales Page Copywriting + Setup
We can help you write and build high-converting sales pages to sell and promote your programs, and digital products
Course Launch Consultation / DWY With DCC
Work with me 1:1 to launch your online course from ideation to creation, marketing, and launch.
Collaborations & Brand Partnerships
Open to collaborating on any projects that are beneficial to my audience (creators, freelancers, coaches, and service providers)
Open to speaking engagements, team training on topics around personal branding, monetization, marketing, brand communication, digital product launches, or any form of partnerships
Power-Up Launch For Startups And Teams

We can help you create a tailored and strategic GTM strategy and/or a brand messaging framework for your team to implement & Execute.
Website Content Writing & Setup
We will help you build a professional website with strategically and result driven written content across all of your website pages for your service business or startup company.
What People Are Saying About DCC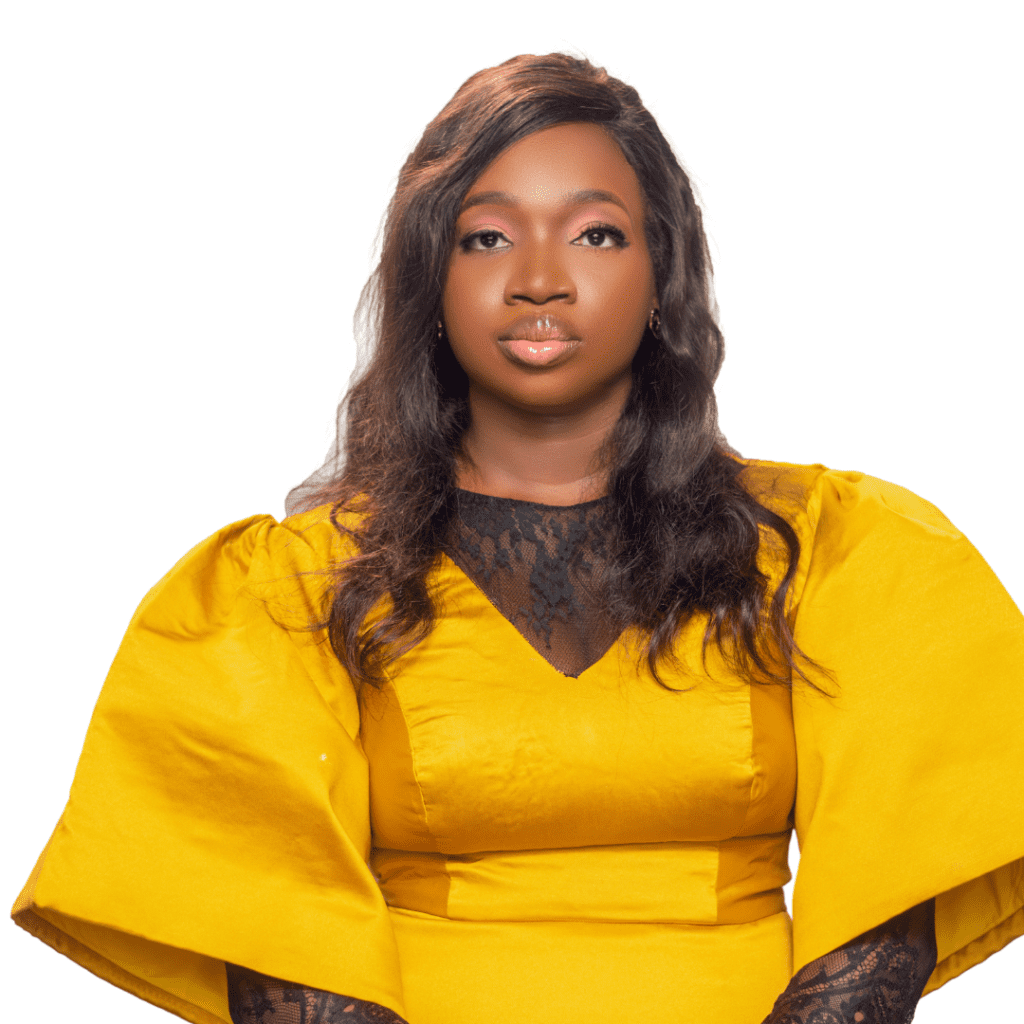 Elohor has been of tremendous help to my business. You always look out and give strategies here from the days of the landing page course to booking a 1:1 with her. One thing is sure, she cares about her clients and their businesses.
Ada (Igbolanguageboss)
Igbo Language Tutor
Thank you so much, DCC. As I said earlier, you have helped me get clarity on a marketing system I developed. I knew what I needed to do but I didn't know how to put it together. Immediately after the first voice notes today, everything fell into place. Thank you. Now I need to align this offer with my message. I paid for "Sell anything with words" last year. It's time to go back to it. I really appreciate it. Joining the G.R.O.W. challenge is my next target.
Blessing (blessingmgbachi_consult)
Digital Marketing Consultant
Talking with Elohor gave me the clarity and boost I needed to face my fears and launch a mini course that I had in mind for a while. She also gave me clarity on how to position myself and my brand. It wasn't a long session but it was mind-blowing how she tackled my struggles and addressed my pain points in such a short time. The comfort of talking with someone good at what they do cannot be overemphasized. Even if you think you are an expert, you still need an expert's advice and Elohor is that expert you need to switch up your game. Elohor is an example of a lady who has been formed by life's experiences and is chosen to use her lessons to create impact. Just out here saying you are really doing well.
Ajiri (themediapadi)
Digital Marketing Strategist
The free call I had with you was soo insightful. Your content is very rich in value! I bumped into your ads and then I got your courses which I have no regrets buying. You know I was just saying to myself the other day…how does she give and give and give without holding back? Thank you for truly being authentic!
Adedamola (brandingwithadedamola)
Fashion Brand Strategist
Where do I start? From the first day, I bumped into your ads that followed me everywhere, I've never looked back. I've bought your courses, booked sessions with you and it has been a very good ride. I have no regrets about working with you. I'm your number 1 fan. All the strategies you've shared with me, the push when I refuse to do certain things lol, have gone a long way in growing my brand to where it is today. Fam, if you're still doubting if you should get any of her courses or work with her, you better stop wasting time before you'll require a pass to work with her. Coachee, I appreciate all you do. More knowledge and grace Elohor. With love
Ammy (thatpcoschick)
PCOS, Nutrition & Wellness; Nigeria