A Business Cannot Do Without It
Just as a prism refracts light into a spectrum of colors, brand clarity refracts your brand's essence and values into a spectrum of experiences, emotions, and perceptions….
Brand clarity refers to the clear and consistent communication of a brand's identity, purpose, values, and positioning.
Do you have clarity on the brand you are building?
Of course, you should!
Clarity helps you with your positioning.
Brand Clarity is a well-designed roadmap that helps brands reach their destination efficiently, it provides a structured and strategic path for your brand's growth and success.
It outlines the key milestones, strategies, and touchpoints that guide your brand's journey, ensuring that every step is purposeful and aligned with your vision.
As you may know, I am a clarity and monetization coach, and I do this with so much excellence.
I have results and I have helped brands and businesses achieve clarity.
See what people are saying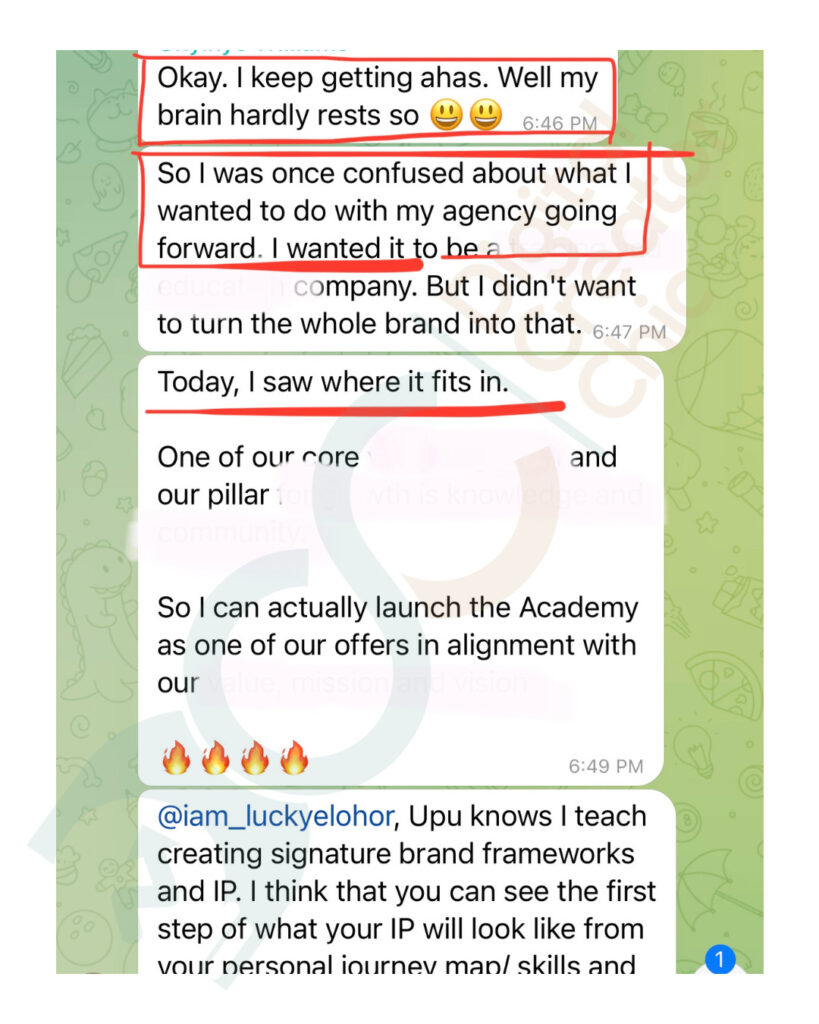 Would you agree with me that you are in a business where consumers are bombarded with so many sales messages, copies, and countless options to choose from?
They hear the same thing almost every time, and the most crucial way to be significant is by building your BRAND CLARITY and POSITIONING your brand to be different.
Brand positioning ensures that customers can easily recognize and differentiate a brand from its competitors, making it more memorable and relatable.
Why is clarity and positioning important to your brand!?
A brand that lacks clarity risks blending in with the competition, making it difficult for consumers to distinguish it.
You'll attract consumers that align with your value and offerings if you position well.
The Digital Creator Chic has so much to share with you at the G.R.O.W Conference and you should not miss this!!
I will take you through what it takes to build and position a solid and sustainable brand.
IF YOU MISSED THE G.R.O.W. CONFERENCE, then you can watch Lucky Elohor's session below.